So now that I've got my budding digital marketing agency, I've also got a lot of new people on my team. I love my team, they're so gracious and eager to learn and desperate to never get caught in the mundane 9-5 life that wrecked the world to begin with.
But they don't know all that much about SEO quite yet*, so I have an internal doc that keeps all of the key points and resources in one place in case they ever need to check in on it.
Since I share this document so often now, not only with my team but also with new writers or members of teams that I'm a part of, I thought I'd just put it up on the blog for the collective SEO-in-training world to have access to whenever they need it.
If you have questions, then shoot me an email!
*I like to hire people who are interested in learning about SEO as a career choice, but haven't had the opportunity yet. I'm trying to change lives, here!
Jump to:
Optimize the Page Title
Listen, I've had mixed results with titles. Some people have done massive tests with their page titles to find that they increased traffic! increased rankings! won a gold medal! and got all the conversions!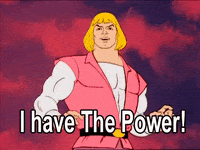 Others have found that there were virtually no differences in their super optimized titles and those left untouched.
And the rest of us fall somewhere in between, clinging onto the idea that a good title can save you while stressing about what exactly makes a good title, anyway.
In my experience, I've fallen into both camps. I've seen title tweaks completely change the way content performs and I've also tried really hard to optimize a title only to find that it made no difference whatsoever.
In any case, it's best to always just follow best practices. If you follow these, then you won't really need to worry about improving your titles down the road.
Tools
Resources
Key Guidelines
Always include the target keyword in the headline
Always check the final title in a preview tool to make sure that it's visible on Google
Use sensory power words in the title
Use one of the best-performing formulas

The How-To Formula: How to [Achieve Something Specific]
The List Post Formula: [Number] [Adjective] Ways to [Achieve Something Specific]
The Question Formula: Ask a question that incites curiosity.
SEO Explanation
A good headline is important for a couple of reasons:
It can increase CTR, which brings in more traffic to your site
The higher the CTR, the higher Google pushes your rankings
Create an Optimized Meta Description
Thanks to almost-unnecessary tools like Yoast, everyone and their mother knows what a meta description is. So here is a quick summary of how to do it well.
Tools
Preview Meta Description on Google
Resources
Key Guidelines
Length should be up to 920 pixels on desktop and 680 pixels on mobile, and no more. Use a preview tool to check that yours fits.
Use action-oriented language, it gets clicks. (ie "read more", "find out how", "see the full list", "join us")
Make it specific and relevant. Put in variations of your target keyword. (ie "how to mow the lawn", "ways to mow the lawn", "lawn mowing tips", "mowing the lawn")
Don't deceive searchers, let them know what they can expect to learn in the post.
SEO Explanation
A good meta description can increase the CTR rate, so it's important to craft one that is conversion-minded. If you do not write a good meta description, then Google will find the most relevant section on your post to show in its place.
How to Match User Intent and Analyze the SERPs
This cannot be emphasized enough. You can put a tremendous amount of energy into something and it really could be a quality piece of content too! But if it isn't what anyone is actually looking for, then it will fall flat.
At least, it will fall flat for the topic you were targeting, but it might be super successful with search terms that better match what you wrote about. If that's the case, then just roll with it and do better next time 🙂
Resources
Key Guidelines
Before publishing a post, put your target keyword into Google and see what comes up. What are the top-performing posts addressing? Does your piece address this? What is the user really trying to understand? Do you answer their question?
Make it easier for the user to find you by answering their intent directly in your title. (ie "how to do xxx", "8 ways to do xxx", "best", "everything you need to know")
SEO Explanation
Google is really smart at understanding the nuances of a user's search. They understand the exact thing the user is looking for. If you aren't providing that, then you will not rank. The best way to find out the user intent (besides trying to genuinely understand the user in their search experience) is to look at the top-performing posts to see what they address.
How to Structure Content and Create an Outline
I give a video explanation to everyone I work with so that they know exactly what I'm looking for and they can ask the questions they have before they begin. Although I don't want to share that video here because, well, my monotone voice might put you to sleep before you ever get pen to paper, I have included Elise Dopson's content outline piece in the resources section. Her process is super similar to mine. The only difference is that I'm an SEO looking for writers like her and she's a very successful SEO writer looking for gigs like mine.
Resources
Content Outlines: How to Research the Perfect Blog Post [Template Included]
Key Guidelines
Use bullet points whenever listing something within content
Use variations of your target keyword in headers
Use H2 headers for main sections and H3 headers for list items within the main sections (ie H2: 10 ways to shave a cat, H3: with a razor H3: with clippers, etc)
Keep paragraphs short, 2-3 sentences maximum. This is easier on the eyes and allows for skimming. Otherwise, users will bounce out of the page.
Immediately after each header, summarize what is about to be covered in the section. This will help you get snippets and passage rankings. (ie H2: Is it safe to shave a cat? First paragraph: It is generally not safe to shave a cat. It's best to take the necessary precautions. Here's why.)
Link to any relevant pages within your site to support overall internal linking.
Create/use images to visually demonstrate what you're talking about and add Alt-text to these images to help them rank on Google.
Organize content in a "waterfall" flow, where the reader naturally and logically works through the content in the same way their brains would work through it. Like a beginning-middle-end fashion. (ie "things you should know before you do this", "here's how to get set up", "here's how to do it", "here's potential problems", "here's what to expect afterward", "here are common questions about it")
SEO Explanation
Organizing your content well is extremely important for a few reasons:
It makes it easier for the Google bots to crawl
It makes it easier for the user to skim through
It makes it easier for the user to find the answer they're looking for
It increases the chances of getting snippets or passages ranked
The more useful the content is, the longer users will stay on the page, which will improve rankings
If you follow these basic principles, then you will be way ahead of the game. It's not easy to write both for the robot and for the human (aka SEO writing), but you'll get it 🙂 As with everything, practice makes good enough to see positive results.